Brattle's experienced team and academic partners work closely with international publishers, educational institutions, and educational experts to collaborate in many different ways.
We use the latest educational research to build solid instructional solutions that are appropriate to educators and learners around the world.
We work closely with teams around the world to build local competency and create customized, culturally sensitive learning opportunities.
Brattle's experts can train clients, local educators, and other partners on research-based instruction and product implementation.
Contact us to discuss partnership opportunities.
How We Develop Learning Materials
Brattle seamlessly folds into your team and its development processes. We have successfully implemented a number of development methodologies including a traditional waterfall model, Agile Learning processes, and Design Thinking problem-solving.
We also have experience using multiple approaches or hybrids that are used by many of our customers.
As we develop our own products, we use a variety of processes including the traditional ADDIE Model. This multiphase model and its five discrete stages—Analysis, Design (also known as Definition), Development, Implementation, and Evaluation—has been successful for us. Each phase uncovers information that is used to feed the next and the phases build upon each other.
Brattle is committed to learning! Tell us more about your preferred development process and we will learn it and use it!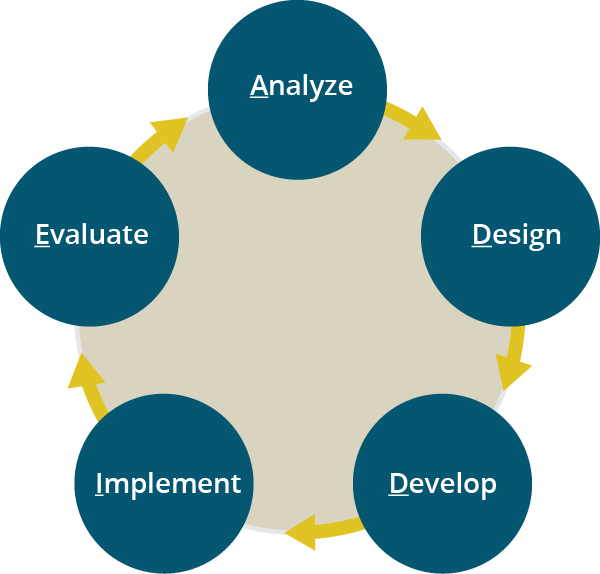 ADDIE Process—Phases of Training Program Design